Patients tell us about their operation
Many men feel embarrassed, think that erectile dysfunction is just a normal part of ageing or believe they can cope with it on their own. Whatever the reason, it's just not an easy topic for men to talk about with their friends, spouse or physician.  These men's penile implant stories show that you do not need to accept ED as part of life. Even if pills or injections haven't worked for you, a penile implant can help you regain your confidence both in and out of the bedroom.
Patients Share Their Stories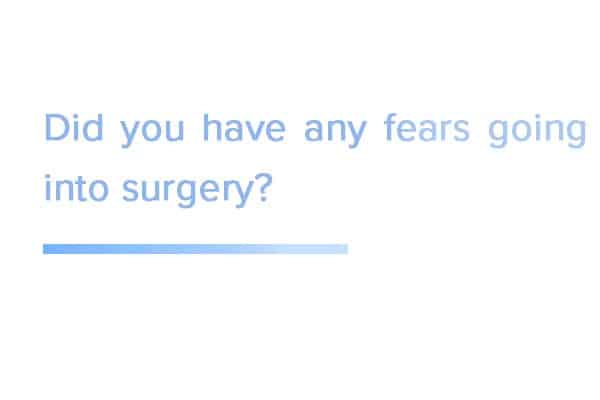 Lael is a 72 year old man who underwent a radical prostatectomy in 2006. He had erectile dysfunction for many years prior to that and in 2007 underwent a Penile Implant.
Unable to watch his story? Read Lael's story below
Did you have any fears going into surgery?
I've been through lots of surgeries some good some better some bad and I really didn't know what to expect what I did know is that anything in that lower region is painful it's very painful and my wife joy came in after surgery and I said to her joy if I had have known the pain I wouldn't have gone ahead with this but let me assure you the gain is worth the pain.
Do you regret the penile implant surgery?
Oh I don't regret the surgery in any way it was just fantastic because of what the gain was from that surgery and let's face it the pain dissipates the  doctors and the nurses make sure in hospital that you don't have any pain and when you go home they also make sure that you are pain free at home.
John is a 63 year old man who had a radical prostatectomy for aggressive prostate cancer. John also underwent radiotherapy. Despite doing penile rehabilitation he has minimal return of erectile function and has opted for a Penile Implant. John had implant in 2018.
Was the procedure painful?
it certainly hurt for a few months after the operation but that quickly became a distant memory and I'd highly recommend it to anyone in my position.
Article and videos Erectile Dysfunction Solutions
View more